The LAN Turtle is a covert Systems Administration and Pentesting tool providing stealth remote access, network intelligence gathering, and MiTM (man-in-the-middle) surveillance capabilities through a simple graphic shell.
Available models:
LAN Turtle Classic
LAN Turtle SD (Storage expansion via Micro SD, capture packets, exfiltrate data)
LAN Turtle 3G (Unclocked world-band 3G modem, out-of-band remote access)
Housed within a generic "USB Ethernet Adapter" case, the LAN Turtle's covert appearance allows it to blend into many IT environments.These seemingly innocent USB Ethernet adapters are discrete remote access toolkits and man-in-the-middle network implants.
(
www.shop.hak5.org
)
LAN Turtle [specs, design, features]
The LAN Turtle is packed with features for remote access, MITM and network recon, it can act like a simple and handy USB ethernet adapter (if you turn off all modules), but it also allows you to run surveillance operations from anywhere and interact with the device.
---
Atheros AR9331 SoC at 400 MHz MIPS
16 MB Onboard Flash
64 MB DDR2 RAM
10/100 Ethernet Port
USB Ethernet Port – Realtek RTL8152
Indicator LED (Green Power, Amber Status)
Button (inside case for Factory Reset / Firmware Recovery)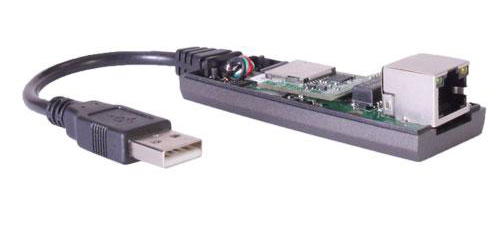 ---
Features:
Pivot with a persistent Meterpreter session in Metasploit.
Scan the network using nmap.
DNS Spoof clients to phishing sites.
Exfiltrate data via SSHFS.
MiTM inline computers capturing browser traffic
Access to the entire LAN through a site-to-site VPN with the LAN Turtle OpenVPN client acting as gateway.
Automate a management script with the results sent every hour by email
Write code on the openwrt-based Linux platform for any inline Ethernet application.
Maintain access to your home network from anywhere using a persistent reverse SSH shell.
LAN Turtle comes with numerous downloadable modules/scripts, but you can also create your own (Bash, Python, PHP, etc.). See/download full list of available LAN Turtle modules.
How it works?

Hacking with LAN Turtle
LAN Turtle is small device and it can be secretly installed on a target computer to poison DNS, providing possible phishing endpoints. Victims wont even notice it, especially coworkers, girlfriends, and other non tech-savvy people.
Once slotted into a machine, it will act like a network card, which allows the machine to connect to the network. But the LAN Turtle will also gain internet and network access.
You can install it between a target machine and LAN to intercept and log web traffic.
You can do some serious damage, meaning that if you sat this device between target network cable and computer,cthey are in serious trouble.
With numerous modules created for the LAN Turtle you can simply sniff (listen) all the data that are sent over the network.
After you do some setup and connect it back to your server, you will be able to access target's network and steal usernames/passwords from a locked PC without even needing a network connection.
You can configure and plug in a LAN Turtle into a locked but logged in machine and it will store user hashes onto the Turtle in no time.
You can also connect it to your Android smartphone/tablet using a USB OTG cable for use on-the-go with an Android SSH client.
There are a lot of documentation and setup videos/tutorials offered on LAN Turtle wiki, so you will easily understand all the options and setup steps. The documentation is easy to follow, so you don't have to worry. Just follow the steps.
and much more…
Conclusion
If you are a pentester or sysadmin, this tool can become very handy for you guys. It cost around $50, so we can say that it's cheap and very useful, both for pentesting/hacking and education. Since it comes with numerous useful tools, you should give it a try. Once you plug it into a target machine, you can access it from anywhere using your cloud server. Just imagine what you can do then… :]
---