WiFi Pineapple [nano & tetra]
The WiFi Pineapple NANO and TETRA are the 6th generation auditing platforms for wireless networks invented by Darren Kitchen, the founder of Hak5.
What is the Wifi Pineapple
Pineapple looks similar to a typical access point (AP) but is loaded with a custom OS, called PineAP. It's developed for mobile and persistent deployments, therefore it's able to interface with hundreds of devices at a time. It's relatively cheap ($100) and very easy to use/setup.
At the core of the WiFi Pineapple is PineAP, an advanced suite of wireless penetration testing tools for reconnaissance, man-in-the-middle, tracking, logging and reporting. Utilizing our unique hardware design, PineAP is the most effective rogue access point suite available.
These two models/tools for wireless penetration tests is very useful for various types of attacks, thanks to PineAP which contains hacking arsenal. Through an intuitive and fast web interface, it enables you to connect using any device, such as a smartphone or a tablet. Moreover, the WiFi Pineapple's web interface is optimized to execute complicated network attacks.
How It Works?
The Pineapple acts as a hot-spot honeypot to get naive or unwary users to connect to the device. As you have already noticed before, as soon as you enter the house, your mobile/tablet is automatically connected to the home network. That's happening because WiFi devices are programmed to autoconnect to the last network they were on.
A WiFi Pineapple can detect these autoconnection attempts and dynamically create a wireless network that appears to be a trusted network to which you have previously connected. Once the connection is made, you can say bye bye to your data, since series of scripts can be executed to intercept your communication and collect personal information and passwords.
Everything will be compromised. So simple and invisible.
Silicon Valley S4 E9: Richard, Dinesh and Gilfoyle setting up rogue WiFi Pineapples around the Hooli-Con convention. When attendees download the app to access free Wi-Fi, the Pineapples would put PiedPiper's server between everyone's devices and the real Wi-Fi, allowing the Pied Piper code to be downloaded on their devices.
Features:
WiFi man-in-the-middle platform
Leading Rogue Access Point: Highly effective AP suite
Over-the-air apps and modules
Advanced client and AP filtering
Simple Web Interface: Fast and intuitive web interface
Simplified auditing workflow
Advanced Reconnaissance: Live reconnaissance view
Actionable Intelligence: Identify vulnerable devices
Device tracking and alerting
Reports emailed at set intervals
Cross-Platform: Windows, Mac, Linux, Android, iOS
Free software updates
WiFi Pineapple NANO vs. WiFi Pineapple TETRA
The Pineapple NANO  is highly reliable, easily hidden, and good with power. Thanks to its small size, you can put it in your pocket and walk around trying to steal some data (evil smile). But, If you really need to reach out and gather as many SSIDs as possible, then you should use Pineapple TETRA. The WiFi Pineapple Tetra is a dual-band WiFi auditing and pentesting device, it is larger and have larger antennas. Check the comparative specs bellow.
WiFi Pineapple Specs [comparative view]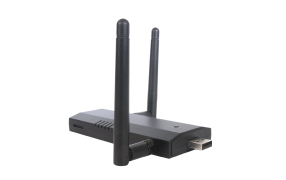 WiFi Pineapple NANO
POCKET-SIZED WIFI PENTEST COMPANION
---
Single Band 2.4 GHz, 400 MHz Network SoC
---
Up to 400 mW per radio with included antennas
---
USB Ethernet Plug, USB Host Port

---
Memory expansion via Micro SD
---
Power via USB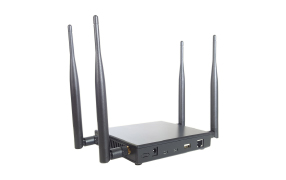 WiFi Pineapple TETRA
AMPLIFIED DUAL-BAND POWERHOUSE
---
Dual Band 2.4/5 GHz, 533 MHz Network SoC
---
Up to 800 mW per radio with included antennas
---
USB Ethernet, Serial, Host and Ethernet Ports
---
Onboard NAND Flash (2 GB)
---
Power via USB or DC
Hacking with Pineapple
The WiFi Pineapple is one of the most consumer-friendly pentesting and hacking devices. All you need is packaged in one device and equipped with an attractive and simple web UI. There are many reasons why a WiFi Pineapple might be useful and handy. With the ability to scan, target, intercept, report and of course to perform man-in-the-middle attacks, it becomes precious.
The Wifi Pineapple NANO is pretty small and discrete which enables you to easily hide it, put it in pocket, etc.
It allows you to set up a fake wifi connection attracting unknowing free wifi seekers who will unwittingly give away their personal details (bank accounts, login credentials, passwords, etc.).
Even If you are a complete beginner, you'll be able to perform man-in-the-middle attacks. You'll find it very easy to setup and use. Well-written documentation is also available, as well as video tutorials.
You can use MITM to perform phishing attacks, with ability to control device remotely.
It has fairly intuitive UI and an incredibly robust series of tutorials, it can be used out by nearly anyone with minimal experience and the help of the Internet. But If you are a pro, you can cause some serious damage.
It can be used to spoof Wi-Fi networks without access, through target network SSID, and then using a USB modem or tethering to connect the Pineapple to the internet.
…
Conclusion
The Pineapple is a nifty little device. It is usually used by pentesters that attacks wifi networks in order to expose vulnerabilities, before "bad" guys. WiFi Pineapple is highly portable, very affordable for under $100 online (Hack5 Pineapple) and can be operated easily with minimal formal knowledge.